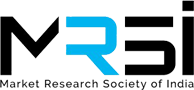 CONTRIBUTE GENEROUSLY TO THE FREELANCE INTERVIEWERS' RELIEF FUND
Market Research in India is predominantly Face to Face and relies on freelance interviewers for collecting data to provide insights to a vast variety of corporates, government and social bodies. A large number of these freelance interviewers depend on the earnings from this work to support their families.
Amid the countrywide lockdown due to the breakout of the COVID-19, there is complete stoppage of Face to Face data collection and hence a number of our interviewers are impacted and have no resources to meet their basic sustenance expenses. MRSI member agencies are committed to clear any dues for work done up to before the start of lockdown within the month of April to ensure that they have some funds available. However, May and possibly June and July are likely to be stress period with no work happening since mid-March. Let's come together and help the freelance interviewers meet the basic needs for their families.
To raise funding from the wider Marketing Research, Analytics and Insights ecosystem, MRSI has partnered with Habitat for Humanity India to create a relief fund for helping selected freelance interviewers nominated by our member agencies in this crisis.
How were the interviewers selected under the Relief Fund?
MRSI had asked its member organizations who engage freelancers for data collection and recruitment to share the list of their respective active field interviewers who need help.
The criteria for selecting the active freelance interviewers included only the freelance interviewers who have worked with the agency anytime between January and March 2020.
The member organizations were asked to share the list of freelance individuals under each of the below mentioned category:
Category A: Respective core interviewer community, who work mostly with the respective member organization, and have done for a reasonable period of time (suggested criterion – have worked on average 20 or more man days a month or best preferred definition by the organization)
Category C: Those who are not regular or have not done much work with the member organization in the last 3 months (suggested criteria - may have done only 1 short project AND/OR new interviewers recruited in Mar 2020 AND/OR have done very few man days worth of work)
Category B: all those who are left after marking Category A and C.
These lists were de-duplicated by MRSI and whenever an interviewer appeared in more than one list, s/he was retained for the highest category he or she featured in.
After deduplication, MRSI has shared the list of 'A category' interviewers back with the agencies so that they can support these individuals from their own funds.
'B category' interviewers and some of the 'C category' interviewers are to be supported from the common industry fund being run by Habitat for Humanity.
How does the Relief Fund work?
All the contributions will be collected via Habitat for Humanity India and the disburse of funds would be as per MRSI's guidelines
How can I contribute?
You can contribute by following these 2 easy steps:
By a bank transfer or UPI payment to the charity using the details below and mentioning "For MRSI Fund" in the remarks/narration
Fill out your details and transaction ID in the form below so that Tax certificate under section 80G can be issued to you. If you are contributing as an Individual please fill in the Individual form and if you are contributing on behalf of your company please fill in the Corporate form.
Please mention For Habitat MRSI Project in the remarks/Narration of your bank or UPI transfer so your donation can be tracked.
Bank Account Detail:
If you are making a contribution from India
Name of A/c Holder:
Habitat for Humanity India Trust
Bank Name & Address:
Standard Chartered Bank
Ameya House, Rajkumar Corner,
J.P. Road, Andheri (W), Mumbai 400058
Account No:
24710014441
IFSC Code:
SCBL0036070
OR
OR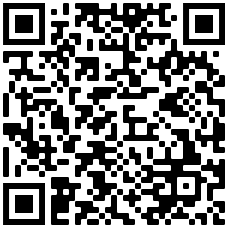 If you are making a contribution from outside India
BANK DETAILS FOR WIRE TRANSFER- FCRA a/c
Name of Beneficiary :
Habitat for Humanity India Trust
Address of Beneficiary:
301, Everest Chambers, 'A' Wing,
Marol, Andheri (East), Mumbai 400059
India
Beneficiary Bank A/c No.:
42705092352
Account Type:
Current
Bank Name & Address:
Standard Chartered Bank
19, Rajaji Salai,
Chennai – 600 001
Swift Code:
SCBLINBBXXX (for international transfer)
Freelance Interviewers' Relief Fund Status
Total Collection So Far
INR 23,15,869
Total No of Contribution So Far
106
List of Donors
Corporate
1Lotus Marketing Research Services
Absolutdata
Bright Angles Consulting LLP
Broadcast Audience Research Council
Charting Now Visual Data Solutions Pvt. Ltd.
Chromatus Consulting
COURSE5 INTELLIGENCE PRIVATE LIMITED
DRAGONFLY MARKET RESEARCH
Epitome Research Services LLP
Fieldnet Global Research LLP
GoldVIP Technology Solutions Private Limited
Hansa Research Group Pvt. Ltd.
Hansa Research Group Pvt. Ltd.
KADENCE INTERNATIONAL PRIVATE LIMITED
KOMPANION RESEARCH PRIVATE LIMITED
Krea eKnowledge Pvt Ltd
Maction Consulting Private Limited
Nikhil Rawal PXLLENS
OFFBIT MARKETING SERVICES

Individual
Adnan Pocketwala
Ajanta Roy
Amit Adarkar
Amitabh Mishra
ANANT JAIN
Aneesh Laiwala
Anup Pradhan
Arindam Som
Ashish Swaroop Mathur
Ashok Kumar Das
Ashok Kumar Das
Ashwini Bagkar
Badrinath Kulkarni
BAL KISHORE
Balendu Shrivastava
Biplab Ghosh
Chandan Agarwal
Chandrasekhar Gopalkrishnan
Dalbir Singh Virdi
Deepa Mathew
Derrick Trevor Gray
Dinesh Kithany
Dixit Chanana
Esha Nagar
Gagan Bhalla
Gautam Nath
Gulshan Kirpalani
Isha Chawla
JAYANT JAIN
Jiten Mehta
Karthik Kumar
Kavish Kasbekar
Kiran Shirke
Kumar SS
Lalit Sangtani
Manas Misra
Manasa Murthy
Manish Makhijani
Medha Sarkar
Meera Challu
Mitali Chowhan
Mukund Tripathi
NARENDRA MURKUMBI
Navdeep Kumar
Nehal Medh
NIKHIL MATHUR
Nitesh Priyadarshi
Pankaj Seith
Pradeep Saxena
Preet Doshi
Priya Lobo
Puja Chandna
Radhecka Roy
Rahul Kishore
Rajeev Kumar . B
Rashmi Kamat
Ratnakar Mani
Renganathan V
Ruchira Jain
Ruma Banerjee
Sakina Pittalwala
Sanchita Ray
Sandeep Arora
Sandeep Kumar Mitra
Sandeep Saxena
Sanjeev Dua
Sanjoy Datta
Sankaran K R
Sathyamurthy Namakkal
Sharmila Das
Shilpa Hegishte
Shobha Subramanian
Shriram Ramesh
SMITA DAS
SONALI RAJESH KUMAR
Soumya Mohanty
Stan Sthanunathan
Surekha Poddar
Swati Gupta
Tanya Arora
Vidya Sen
Vijay Raj
Vijay Sequeira
Vishal Anam
Vispy Doctor
Vivishnavel Vajravel
Yatish Kumar
If you are making a contribution from outside India, to comply with the Indian remitence laws, the NGO would need a copy of your passport/residence visa/document to be able to process the funds. You can share this with MRSI for onward transmission (info@mrsi.co.in)
MRSI would periodically publish the names of the donors on its website and social media without mentioning individual amounts – if you wish to opt out, please indicate the same on the form above.
About Habitat for Humanity India:
Driven by the vision that everyone needs a decent place to live, Habitat for Humanity began in 1976 as a grassroots effort. The housing organization has since grown to become a leading global nonprofit working in more than 70 countries. In India since 1983, Habitat for Humanity has supported more than 35 million people to build or improve a place they can call home.
Through financial support, volunteering or adding a voice to support affordable housing, everyone can help families achieve the strength, stability and self-reliance they need to build better lives for themselves. Through shelter, we empower.
To learn more, donate or volunteer, visit https://habitatindia.org
About MRSI:
Established by the fraternity of researchers in India in 1988, The Market Research Society of India (MRSI) is India's leading Market Research Society.
MRSI is a not for profit autonomous body and is committed to maintain, enrich, grow and promote the importance and efficiency of market research in India.
MRSI works with ESOMAR to bring Indian industry's voice to the global forum.
It regularly organizes conferences, events, workshops and seminars, and webinars to boost innovation in the industry and showcase path breaking work being done to the larger marketing fraternity.
https://www.mrsi.co.in/